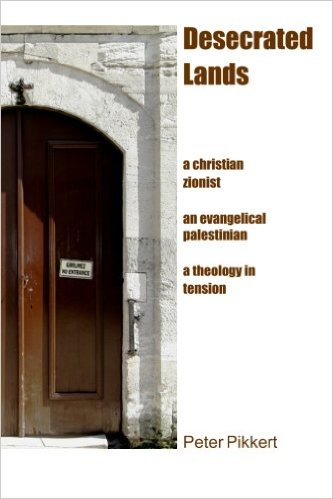 Desecrated Lands
Peter Pikkert
A young evangelical wrestles with such unequivocally biblical teachings as righteousness, justice and mercy, and their relationship with Christian Zionism and the imprecise doctrine of eschatology.
122 pages.
Hard Copy: $9.50.   Kindle: US$0.99
Product Details
Paperback: 122 pages
Publisher: CreateSpace Independent Publishing Platform (August 6, 2010)
Language: English
ISBN-10: 1452862575
ISBN-13: 978-1452862576
Product Dimensions: 6 x 0.3 x 9 inches
Shipping Weight: 8.5 ounces
More books...