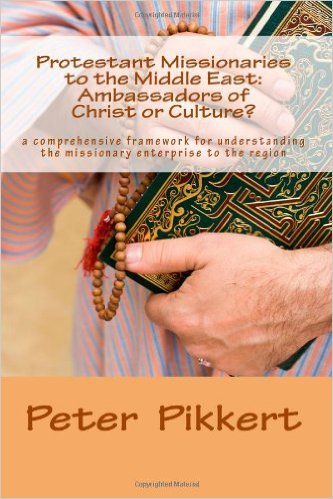 P. Pikkert
A broad, comparative approach which covers the entire Middle East from the inception of Protestant missionary efforts to the region to the present.Published jointly with WEC International.
299 pages.
Hard Copy: US$ 24.95  Kindle: US$9.99
Product Details
Paperback: 300 pages
Publisher: Alev Books (October 12, 2012)
Language: English
ISBN-10: 0988125234
ISBN-13: 978-0988125230
Product Dimensions: 6 x 0.7 x 9 inches
Shipping Weight: 1.1 pounds
More books...