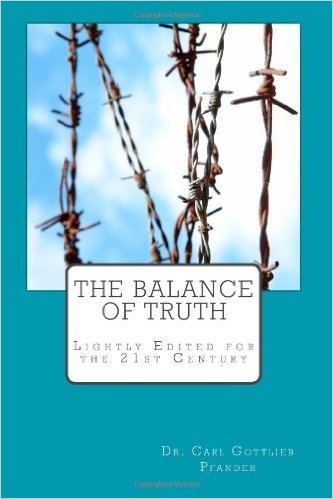 Carl Gottlieb Pfander The Balance of Truth was 19th century Protestantism's, the German orientalist and missionary C. G. Pfander's bold challenge to Islam and is thefirst great work of modern Protestant apologetics against that religion.  First published in 1829, the books has become a classic which set the tone for much of the literature and debate that followed.
Hard Copy: US$ 14.90
Product Details Paperback: 280 pages Publisher: Alev Books (August 16, 2013) Language: English ISBN-10: 0988125242 ISBN-13: 978-0988125247 Product Dimensions: 6 x 0.6 x 9 inches Shipping Weight: 1.1 pounds
More books...